Adobe After Effects is a 2.5D animation application used for motion graphics, animation, visual effects, and digital film compositing. After Effects is used in the post-production of Films, TV, and Web based productions. With its hundreds of in-built effects, premium third-party plugins, and the intrinsic ability to combine images and video clips in the same timeline, makes After Effects the uncrowned king of motion graphics and visual effects. Our 8-Week long Adobe Authorized After Effects Bootcamp is the ultimate and surefire way to learn this glorious application. This course is precisely designed to let the beginners and professionals overcome their fears and conceptual obstacles.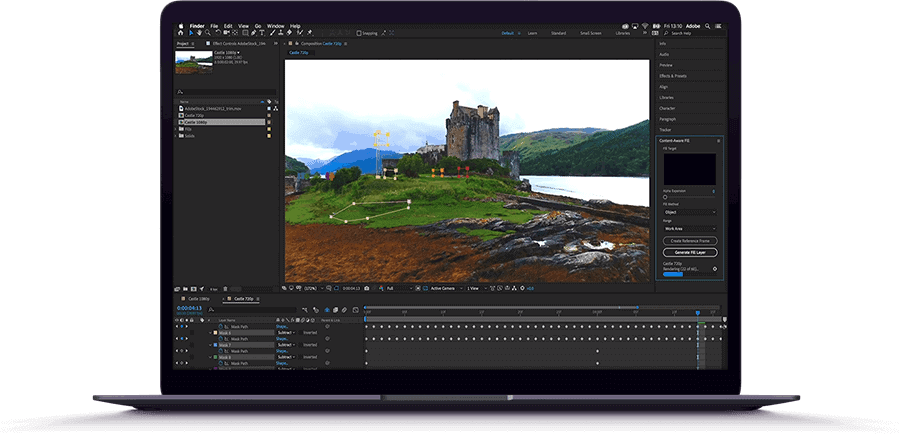 After Effects Bootcamp for Professionals!
In this 8-week Bootcamp, we'll start from scratch and build the foundations of After Effects. Then we'll go all the way up to working with the shape & text animations, graph editor, 3D cameras and VFX concepts like rotoscoping, chroma keying, tracking and 3D Compositing.
The classes will be held twice a week online via Zoom for 4+ hours of live coaching each week. Which include group lectures and one on one critique sessions for weekly assignment with each student.
8 - Weeks (Mon & Fri/Sat)

After Effects Foundations
Pre-composing, masks & mattes, shape & text layers, parenting & rigging and timeline.

Frame rate, aspect ratio, interpreting alpha channels and dealing with interlaced footage.

Animating with keyframes, their various types, interpolation and link with space and time.

Shape & text animation, keyframe interpolation and animation curves in graph editor.

From Point Tracking to Rotoscoping and Planar Tracking to 3D Camera Solving.

Green and Blue Screen Keying along with compositing multiple images together.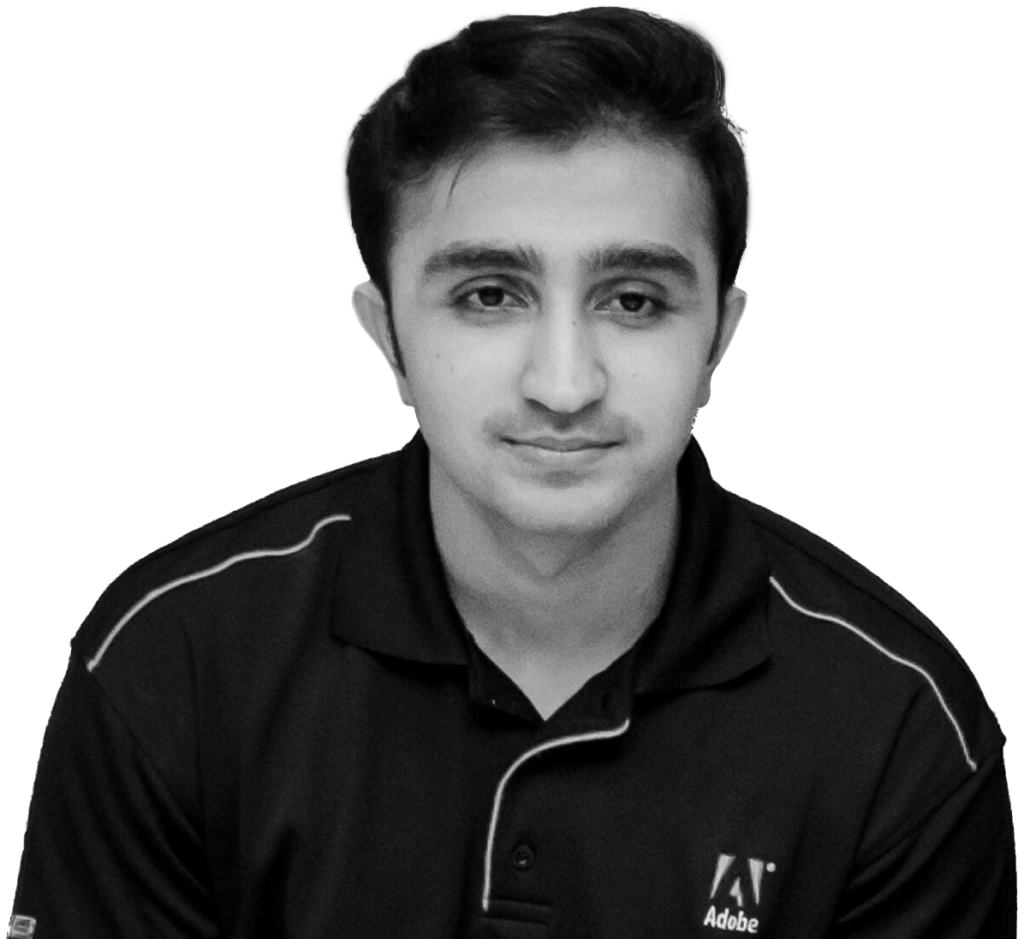 Salman Khan is an Adobe Certified Expert/Instructor and Adobe & The Foundry Official Training Partner. With areas of expertise expanding from graphics design to motion graphics, digital film production to post-production, 3D content creation to VFX compositing and over 9 years of in-field experience training staff from multinational companies, universities, TV channels and production houses makes him one of the most sought after trainers.


Our Students have this to say
"Embrace the opportunity to learn from this maestro and watch your skills soar to new heights. Thank you, Salman, for being an exceptional mentor 🙏"
"Salman is an excellent trainer whose expertise in Adobe is fantastically complemented by his knowledge on media editing and production."
"Exceeded my expectations! It was fun, informative, and engaging. I enjoyed every minute of it and can't wait to apply what I've learned."
"I have learned so much more than I expected. Salman is an incredible teacher, mentor, and friend. I am so grateful to have participated in this course."
"Genuine expert" is the phrase that comes to mind when I look to describe Salman Khan Ghauri, Founder & CEO of The S Bit."
"I gained a thorough and truly in-depth understanding of the software. However, not only did Salman teach me After Effects perfectly he offers far more."
"Extremely helpful, especially the explanation of using tools in multiple ways. Mr. Salman has very deep knowledge about the features of Illustrator."
"I don't want to hide my gratitude... thank you so much for that Salman. You are a true Instructor with all the necessary skills, knowledge and attitude."
"Salman is now my official go-to-guy. Not only is his technical expertise astonishing but is underpinned with genuine know-how."
"We are so grateful you were our teacher. O my God….Your kindness made us feel welcomed and comfortable. You gave me the strength I needed!"
"I feel more confident with my skills now. The trainer Salman Khan was very knowledgeable, answering my questions and giving me more than one solution."
I'd like to take this opportunity to thank you Salman but with high motivation same as the time we had your training. Keep The S Bit ticking!
"Salman was a great instructor and very knowledgeable... extremely patient and willing to provide extensive support... my no.1 choice."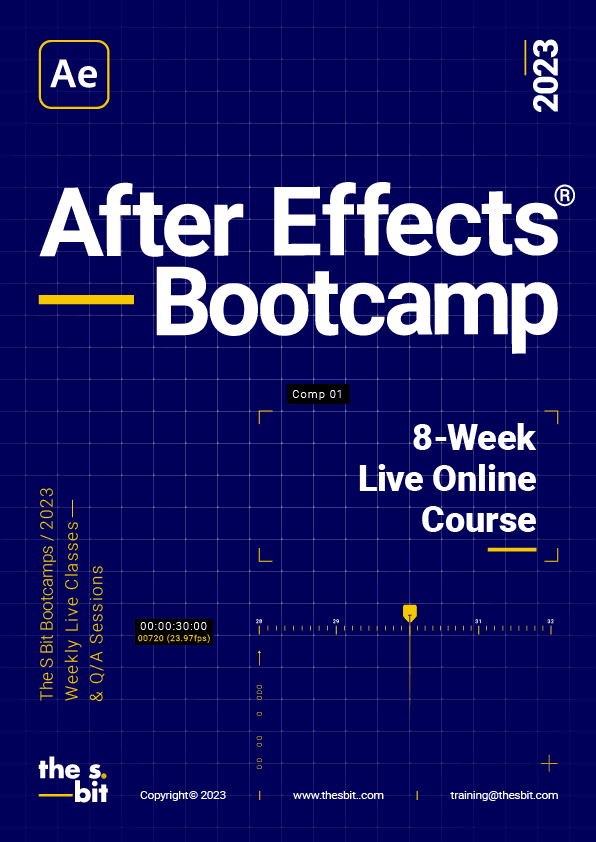 We've designed this bootcamp for students and professionals, who cannot join our fulltime short courses. By the end of this course, you'll have a number of animation and VFX projects completed which will allow you to create/enhance your showreel.
Looking for some answers? Find those below.
Didn't find your answer? Feel free to drop us a line.